How to..
What I have done
* Removed the flash and cleaned the models.
* Glued the models on wooden sticks, paint stirrer or popsicles is perfect for this.
* Gave them a "zenith light" painting, this is probably totally unnecessary in this scale but I did it anyway. I first sprayed the models black and when that had dried I sprayed a light layer of white over the models in about 45 degree angle. This will make a natural light and shade on the model. This will give a much better effect on 28mm scale and I will not use it on all my 15mm models.
* I then painted them in the colors they will have, making no attempt to make any shade.
* Then I painted the models in a thin layer of GW:s Devlar mud.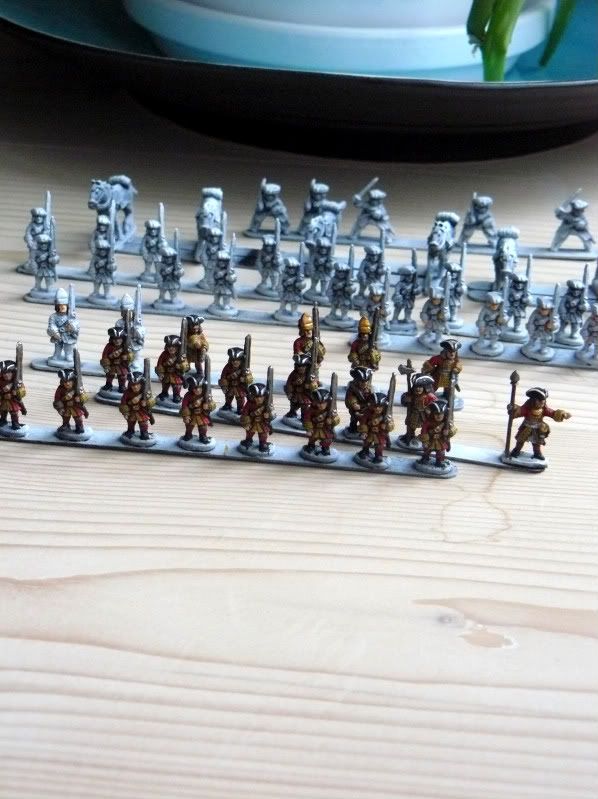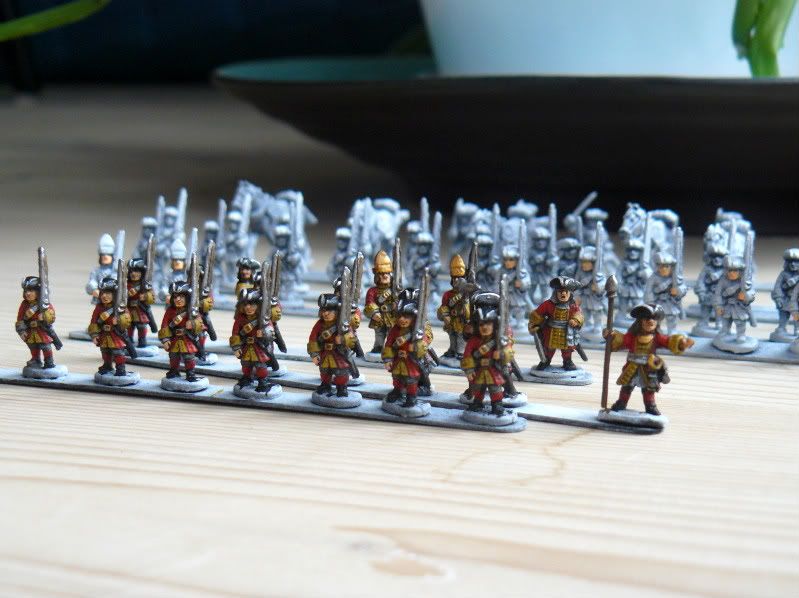 * Then the trick is to highlight the models in the same colors that was under the thin layer of Devlar mud. This will make a quick and very effective effect.

And with some sand painted in downwatered brown and some flock they look splendid.