(Please notice the false mustache over the regular one…)
Yesterday we had a Napoleonic Black Powder game.

I will not go into detail about the actual battle here but just post some of pictures with the excuse of:
-You should have been there..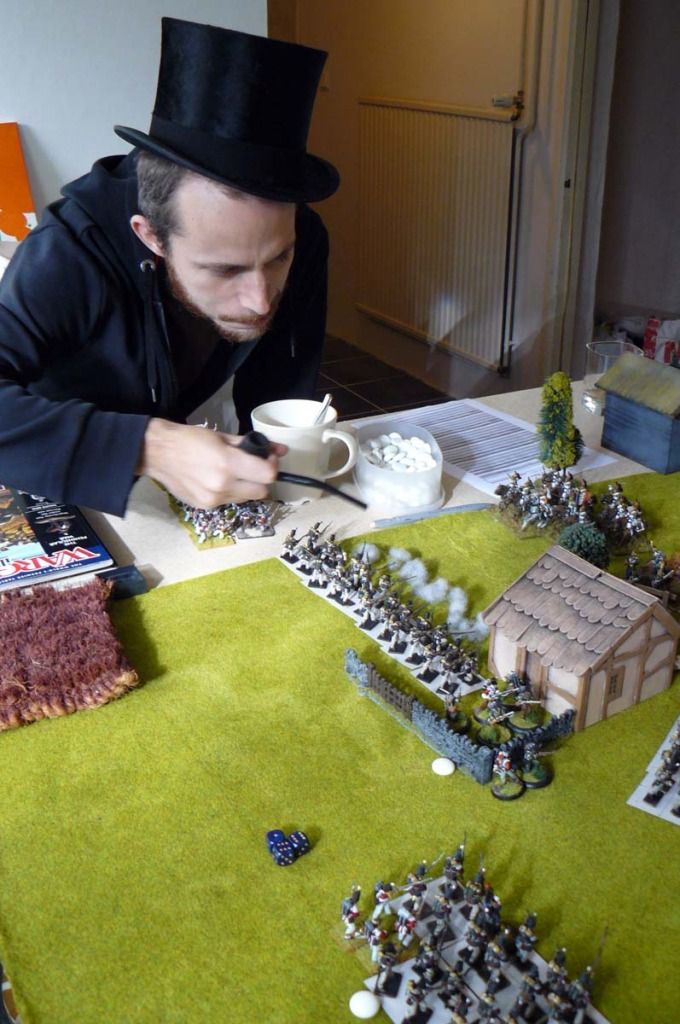 Things to think of till next time is: bring more mustachios and funny hats.